I did a TFP/TFCD (Time for print/ time for cd)for a jewelry company named Adha Zelma. Based in Brooklyn, these sisters use culture and adornment for inspiration in all of the pieces. It was a pleasure to work with them and their earrings and necklaces are H-O-T. Now some of you may know how I feel about TFP. I don't do them often because of experiences that were um...lets just say not the ideal. So because of that, I am very selective to who I work with when it comes to that. Creative vision is very important to me, if I'm not inspired by your vision, I will pass. I don't waste my energy on anything that I don't believe in especially for free. For the Adha Zelma shoot, I worked with stylist Michelle from Style-ology , Sean with In FocusNYC and Model Bintou. Some very talented peoples check out more of there work by clicking there names. I have to say, I was very pleased with what we came up with! Check out the scans. These images have not been retouched. There are more...these are just some of my favorites.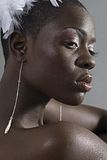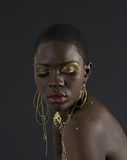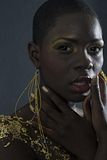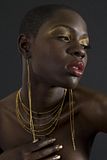 1 Comment:
January 10, 2010 at 7:19 AM

Your blog keeps getting better and better! Your older articles are not as good as newer ones you have a lot more creativity and originality now keep it up!