Please be advised this is not my image, and those are not thier lashes.



In the last post I mention that I carry three mascaras in my purse and I do. Now if you are into makeup you probably know why I have 3 but I know there are some of you that are like "why does she need three?" Well depending on the look I am going for with my Lashes I decide by which brand has the right brush. To me Mascara formulas are pretty much " relative." I find that the brush is what really creates a different look. Take for example the 3 Brands I had in my purse: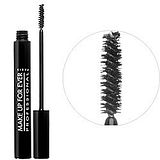 Makeup Forever Professional: For me really goes on clean and creates individual definition for each lash. Its actually my favorite one, I use it especially if I want my liner to show through my lashes and for then to look long and natural. Its really great in waterproof.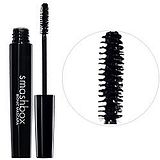 Smashbox Bionic Mascara: I use for a smoky look when I want my lashes to look really full and I don't mind a smudge under my lash line because it adds to my look. This one I usually sweep with a paper towel as the brush usually comes out with too much mascara for my taste. I don't mind a small smudge but last time I checked panda eyes were not cute.

Maybelline Lash Discovery: This wand is perfect for catching those fine lashes on the lower lash line and gives the right bang for your buck. Suggestion though, be sure to close it very tight as your mascara can become dry and stick and cause clumping. The wand is also great for removing clumps in individual lashes.

What mascara do you use?








I been away a long time from my blog. While I am still very into makeup, I find that my creativity has taken me in a different direction.
I have found new passions in photography, fashion and music that have allowed me to expand my artistry. Then I thought about this blog and what to do with it. Originally I thought man I guess I should start a new blog to share these new found passions (I didn't). Then I thought, I just really don't have the time to post on my blog. (Not exactly true either). So now, After careful thought, I have decided to just expand on what I consider to be Beauty and share it right here. I am still a makeup artist at heart. The other day while doing my makeup for work on the bus (thats my favorite place to do it), I realized that I had 3 mascara's in my purse. I asked myself, "really Uche? Do you really need 3?" The answer is yes!, yes I do and I need this blog to! Not only is it my outlet but apparently folks still come and read it and email me about coming back. So I am back!
Now I wont promise a post everyday but I will post when there is something awesome to share even if it is just a photo or a link!